Famous people from North East England
Surnames beginning with:
Paul Daniels 
1938-2016
Now that's magic
Magician and TV entertainer from South Bank, Teesside. His father worked at ICI Wilton and as a projectionist at a local cinema. Assisted in his performances by Debie Mcgee who became his wife, Paul Daniels was noted for his quick wit and the catchphrase "You'll like this, not a lot, but you'll like it".
Grace Darling
1815-1842
Farne Island Heroine
Northumbrian heroine and lighthouse keeper's daughter, who rescued the survivors of the Forfarshire off the Farne Islands in 1838. A seemingly reserved girl, she became something of a major national celebrity overnight even receiving random proposals of marriage. The stress of the new-found fame may have contributed to her early death from tuberculosis. She is buried on the mainland at St Aidan's church in nearby Bamburgh where there is an impressive memorial to her life in the churchyard.
See also the Darling surname
Sara Davies MBE
Born 1984
Dragons' Den Entrepreneur
Businesswoman and TV personality, born at Coundon in County Durham and the founder of the Crafter's Companion. Sara features as 'a dragon' – one of the panel of business people on the BBC television programme Dragons' Den. A contestant in the BBC's Strictly Come Dancing in 2021.
Emily Wilding Davison
1872 -1913
Derby Death Suffragette
Born in London, Davison was a suffragette from Northumberland who died after stepping in front of the king's horse at the Epsom Derby in 1913. As a suffragette Davison had been arrested and imprisoned on a number of occasions for her protests which included acts of public disorder like setting fire to post boxes. In 1909, after throwing stones at the carriage of the Chancellor, David Lloyd George, she was imprisoned for one month of hard labour in Manchester's Strangeways Prison. She attempted to starve herself and blockaded herself into the cell, even attempting to flood the room with a hose. Following her death at the Derby, her funeral was held in London and her body was brought north for burial in the family plot at Morpeth. Her headstone reads "Deeds not words" – the slogan of the Women's Social and Political Union of which she was a member.
Terry Deary
Born 1946
Horrible Histories
Entertaining, outspoken and sometimes controversial Sunderland-born children's author and former teacher, famous for the Horrible Histories. He is noted for his humorous, informative and educational books on history with occasionally gross themes and alliterative titles like Rotten Romans and Groovy Greeks. The Horrible Histories is also a children's TV show featuring sketches based on the books and sometimes including appearances from Deary himself. The franchise also includes the Horrible Histories stage show, again based on Deary's books.
Terry Deary gives his opinion on historians
Daniel Defoe
1660-1731
Robinson Crusoe Writer
The author of Moll Flanders and Robinson Crusoe was for a time a resident of Gateshead. The idea for Robinson Crusoe is said to have come to Defoe from a true story – perhaps that of Scottish castaway Alexander Selkirk – related to him by a Gateshead man.
Jeremiah Dixon
1733-1779
Dixielander Man
Born Cockfield, County Durham. Astronomer and surveyor of the Mason-Dixon line in America (1763-1767) along with fellow British astronomer, Charles Mason. The line, which later divided the northern and southern states in the American Civil War was named from the two men and ultimately gave its name to 'Dixieland'.
See also the Dixon surname
John Dobson
1787 -1865
Architect of Newcastle
Chirton-born neo-classical architect of Tyneside. The region's most noted architect. His work includes Newcastle Central Station and much of Newcastle's 'Grainger Town' including the magnificent Grey Street. In Northumberland his work includes Belsay Hall, Meldon Park and Newbrough Hall.
Scott Dobson
1918-1986
Larn Yersel' Geordie
Writer and art teacher born in Blyth and raised in Newcastle. Noted for his humorous Geordie-themed books including the very successful Larn Yersel' Geordie published in 1969.
See also the Dobson surname
Chris Donald
Born 1960
Viz Biz
Newcastle-born editor and founder, with brother Simon of Viz Magazine, a spoof comic with often vulgar humour established in 1979 and published in Newcastle. Some of the comic strips are inspired by local characters. Viz regulars include Roger Mellie the Man on the Telly, Buster Gonad, Johnny Fartpants and Finbarr Saunders and his Double Entendres.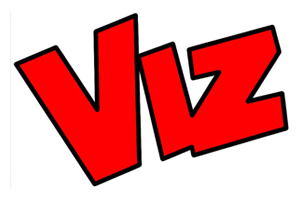 Declan 'Dec' Donnelly OBE
Born 1975
Ant and Dec's 'Dec'
Newcastle-born TV presenter and entertainer. One of the biggest names in UK TV alongside fellow Geordie and TV presenting double act partner Ant McPartlin. Raised in Newcastle's Cruddas Park to Catholic Northern Irish parents, Dec appeared in the Tyneside-based children's drama Byker Grove from the age of 12. Later the comic presenting partnership with McPartlin made the duo household names as peak-time presenters on shows including Ant and Dec's Saturday Night Takeaway, I'm a Celebrity get me Out of Here and Britain's Got Talent.
Arthur Dorman
1848-1931
Building Bridges
Kent-born Teesside industrialist. In his twenties Dorman worked at an ironworks in Stockton-on-Tees and in 1875 formed a business partnership with the Ipswich-born Albert De Lande Long (1844-1917). Their company, Dorman Long came to be one of the most famous names in North East industry. The big break came manufacturing shells for World War One but it is for bridge building that the firm is best-known across the world. Bridges built by the firm included the Sydney Harbour Bridge, completed 1932, the Tyne Bridge of 1928 and Middlesbrough's Newport Bridge of 1934. In the 1920s they bought up the Teesside businesses of Bell Brothers (see Isaac Lowthian Bell) and those of Bolckow (see) and Vaughan. Middlesbrough's Dorman Museum which opened in 1904 was founded by Arthur Dorman in memory of his son George Lockwood Dorman who died in the Boer War.
Jack Douglas
1927-2008
Carry On Jack
Comic actor, born John Douglas Roberton in Newcastle upon Tyne who was best known for his appearances in the Carry On series of films. At the time of his birth Jack's family lived in London but his mother came home to Newcastle to ensure is Tyneside birth. Jack's brother, Bill, a film director was likewise born in Newcastle at his mother's instigation. Jack's stage career began at the Sunderland Empire where he directed a pantomime and progressed to stage and film acting. He appeared in seven of the original Carry On films during the 1970s as well as the 1992 revival movie, Carry on Columbus.
James Drummond, 6th Earl of Perth
Died 1782
The Wearside Jacobite
James Drummond, was a Scottish Jacobite rebel and earl who commanded the left flank of the Jacobite army at Culloden in 1746. Following defeat he fled Scotland and secretly took refuge in the tight-lipped riverside mining and keelmen community of South Biddick by the River Wear,  a place noted for smuggling and activities outside the law. Here he took up residence with a mining family called Armstrong and corresponded with his brother in France. In 1749 Drummond would marry the Armstrong daughter, Elizabeth, though the family wasn't initially aware of his identity. It seems the influential local Lambton family knew who he was but kept it secret. Drummond worked as a ferryman from a house on the banks of the Wear and unfortunately lost the purse containing the papers proving his identity in the great flood of 1771. He died in 1782 and his grandson Thomas Drummond campaigned to have the earl's lands restored gaining support from John George Lambton (see also) but Drummond was led astray in London before his appearance at the House of Lords in 1831 to make his case. He turned up in a drunk and bedraggled state. Lambton withdrew his support and the lands were later awarded to another branch of the Drummond family.
Sir John Duck
1632-1691
Durham's Dick Whittington
'Durham's Dick Whittington' arrived penniless in Durham from a place of unknown origin and became a butcher's apprentice. Fortunes rose after a raven dropped gold coin at his feet (see image). He became a wealthy coal owner, progressing to become the Mayor of Durham in 1680 and Baronet of Haswell on the Hill in 1686.
Sir Anthony Eden
1897 -1977
Suez Crisis PM
Conservative UK Prime Minister (1955-57) born at Windlestone Hall (near Ferryhill) from an established County Durham family. Formerly a deputy to Winston Churchill he served for a time as Foreign Secretary. Eden has often been regarded as one of the least successful Prime Ministers and has been criticised for his response to the Suez Crisis of 1956.
See also the Eden surname
King  Edwin
586-633AD
King of Northumbria
Early Christian King of Northumbria and Bretwalda (broad-ruler) or 'overking' of the Anglo-Saxon kingdoms. Also a saint, Edwin employed the Roman missionary Paulinus to convert his kingdom to Christianity. Paulinus baptised many Northumbrians during the conversion with once such baptism event taking place in the River Glen in north Northumberland not far from the Northumbrian Royal Palace of Yeavering. Edwin was from Deira, the southern portion of Northumbria centred upon York and succeeded the Bernician, Aethelfrith (a pagan from the northern part of the Kingdom) as king. The village of Coniscliffe on the banks of the River Tees near Darlington has a name meaning 'King's Cliff' and the ancient church dedicated to Edwin overlooking the river there was probably on the dividing line between Bernicia and Deira. Coniscliffe may have been a royal centre associated with the king. Aethelfrith's son, Oswald fled into exile during Edwin's reign. Edwin was defeated and killed in battle at Hatfield near Doncaster fighting against Penda of Mercia who had formed an alliance with the north Welsh king, Cadwallon of Gwynedd.
Sir George Elliot
1814 -1893
Rags to Riches
Mining engineer and self-made businessman born in Gateshead who began life as a humble miner. He started working in the pit at Penshaw aged 9 (he lived at Shiney Row) and later was for a time a union leader. He progressed to being manager at Monkwearmouth Pit and a mining surveyor. He then worked as the Viewer for the Marquess of Londonderry during the construction of Seaham Harbour. Elliot became a noted businessman and manufactured the first transatlantic telegraph cable. He was a Conservative MP, an adviser to Benjamin Disraeli and a Financial adviser to the Khedive of Egypt.
Mike Elliott
1945-2014
Mike the Mouth
Sunderland-born stand-up comedian, actor and radio presenter. Born and raised in Sunderland he worked as a teacher for a while in Hartlepool. Mike gained TV recognition in 1983 on Channel 4's At Last, It's Mike Elliott and worked as a warm up act for Lindisfarne for many years. He became known as 'Mike the Mouth' presenting a radio phone-in programme on Century FM and as an actor he appeared in Billy Elliot, Crocodile Shoes, Spender and Harry.
See also the Elliot surname
Elizabeth Elstob
1683-1756
Saxon scholar
Born and raised on the Newcastle quayside and a member of a noted County Durham family, Elizabeth was a gifted linguist and pioneering Anglo-Saxon scholar in what was a very-male dominated field. Along with her friend, the Newcastle-born Mary Astell, Elstob is regarded as one of the earliest English feminists. Elizabeth's brother, William Elstob (1673-1715) was also a noted Anglo-Saxon scholar and divine.
See also, the Elstob surname
Maurice Elvey
1887-1967
Movie maker
Stockton-on Tees-born film director (born William Seward Folkard). Elvey was the director of over 200 films between 1913 and 1957 spanning both the silent and 'talkie' movie eras.
Elizabeth Estensen
Born 1949
Teesside's Liver Bird
Stockton-on-Tees born actress who is best known for playing Carol Boswell in the 1970s Liverpool sitcom The Liver Birds and for playing Dianne Sugden in the TV soap Emmerdale. Estensen's surname comes from her Norwegian grandfather.
Billy Fane
Born 1946
Byker Grove Geoff
Real name Malcolm Collins. Actor, folk singer and comedian born in Dinnington, Northumberland, Fane is best-known for playing the role of youth leader Geoff Keegan in the 1990s youth drama Byker Grove. Also a stand up comedian he has recorded North East traditional songs as Little Billy Fane. In 2006 he qualified as a teacher for people with educational special needs and has worked extensively as a visiting teacher in prisons.
Sam Fender
Born 1994
Shields-side songwriter
Singer and songwriter, born in North Shields, Fender's gritty, impassioned and politically aware song-writing reflects his working class roots and experiences. Fender is also an actor and guitarist.
Sir John Fenwick
1645-1697
Revenge of the Rebel's Horse
Sir John Fenwick of Wallington in Northumberland was a Jacobite rebel and had been a keen supporter of King James II of England. He is also the subject of the Northumbrian pipe tune Sir John Fenwick The Flower Amang Them Aa'. King James, a Catholic was overthrown in the Glorious Revolution of 1688 which saw that king exiled and replaced by William of Orange and his wife Queen Mary II who jointly ruled as William and Mary. This was a bad year for Sir John Fenwick as not only did he detest William and Mary but he was also having financial difficulties. He sold his Wallington estate to Sir William Blackett and the Blacketts would replace Fenwick's fortified pele tower with the present Wallington Hall. Fenwick plotted to overthrow the new monarchs and publicly insulted Queen Mary and his part in a plot to assassinate the king was discovered. Fenwick was tried and beheaded in 1697. Fenwick's remaining property was confiscated by the Crown including a horse called White Sorrell which King William chose to ride. The horse stumbled at a mole hill throwing the king from its saddle causing injuries that ultimately led to the king's death.
See also the Fenwick surname
Bryan Ferry
Born 1945
Roxy Music Man
Washington-born singer, song writer and musician. The lead singer of Roxy Music and a solo artist in his own right. His father was a farm labourer in what was then a mining village and kept pit ponies. He was educated at Washington Grammar School, Durham University and Newcastle University. Notable singles written and sung by Ferry for Roxy Music include Love is the Drug, More Than This, Avalon, Virginia Plain and Dance Away. Roxy Music's biggest success was a number one selling tribute version of John Lennon's Jealous Guy. Hits for Ferry as a solo artist included Slave to Love and  a cover of Wilbert Harrison's Let's Stick Together.
See also the Ferry surname
Felicity Finch
Born 1955
Archers accent
Raised in Eaglescliffe near Stockton-on-Tees, Finch is an actress best known for her portrayal of the character Ruth Archer (with the North East accent) in the BBC Radio 4 series, The Archers.
Bishop Ranulf Flambard
c1060-1128
First Prisoner and Escapee of the Tower of London 
From Bayeux in France, Flambard became Prince Bishop of Durham in 1099 and was the most powerful statesman in the reign of the King William Rufus. Flambard built Westminster Hall and made the king rich by a scheme of delaying appointments to important offices like abbots and bishops so the king could collect vast revenues durings their vacancy. Even the appointment of the Prince Bishop of Durham was delayed but eventually given to Flambard himself in 1099 three years after previous bishop William St Carileph had died. In 1100 after Rufus died in an 'accident' in the New Forest, Henry I became king and imprisoned Flambard in the Tower of London for embezzlement. Flambard was the first person to be imprisoned in the tower and was also the first to escape, using a rope. He fled to Normandy to join Henry's brother Robert Curthose. Later pardoned, Flambard was allowed to return and continued the completion of Carileph's cathedral at Durham. Flambard also built the powerful fortress of Norham Castle on the River Tweed overlooking the Scottish Border.
Peter Flannery
Born 1951
Our Friends in the North
Jarrow-born screenwriter and playwright best-known for Our Friends in the North which he had originally written as a stage play before adapting it as a television series. The television series, released in 1996, focused on the lives of four friends in Newcastle over the years 1964 to 1995 and is based partly on real-life events and people. It featured North East actress Gina McKee along with Daniel Craig, Christopher Eccleston and Mark Strong.  Flannery also adapted Alan Hunter's Inspector Gently novels for TV as George Gently relocating their setting from Suffolk to Durham.
Jimmy Forsyth
1913-2009
Newcastle portrayed
Newcastle-born amateur photographer and a long-time resident of the Scotswood Road prior to the demolition of much of its working class housing. Jimmy's work recorded the townscape, events and working class life of his home city.
Brendan Foster CBE
Born 1948
Going the Great North Distance
Hebburn-born long-distance runner and Olympic medallist, Foster is the founder of the Great North Run. This major event in the North East is an annual half marathon from Newcastle to South Shields featuring both elite athletes and thousands of members of the public who run to raise money for adopted charities. Foster won the Bronze medal in the 10,000 metres at the 1976 Olympics in Montreal, won the the Gold medal in the European Championships 5,000 metres in 1974 and the 10,000 metres Gold in the 1978 Commonwealth Games. He is now a TV athletics sports presenter.
See also the Foster surname
See also our North East surnames pages
The surnames Elliott, Elliot, Fenwick and Middlemass
are Border Reiver names, find out more